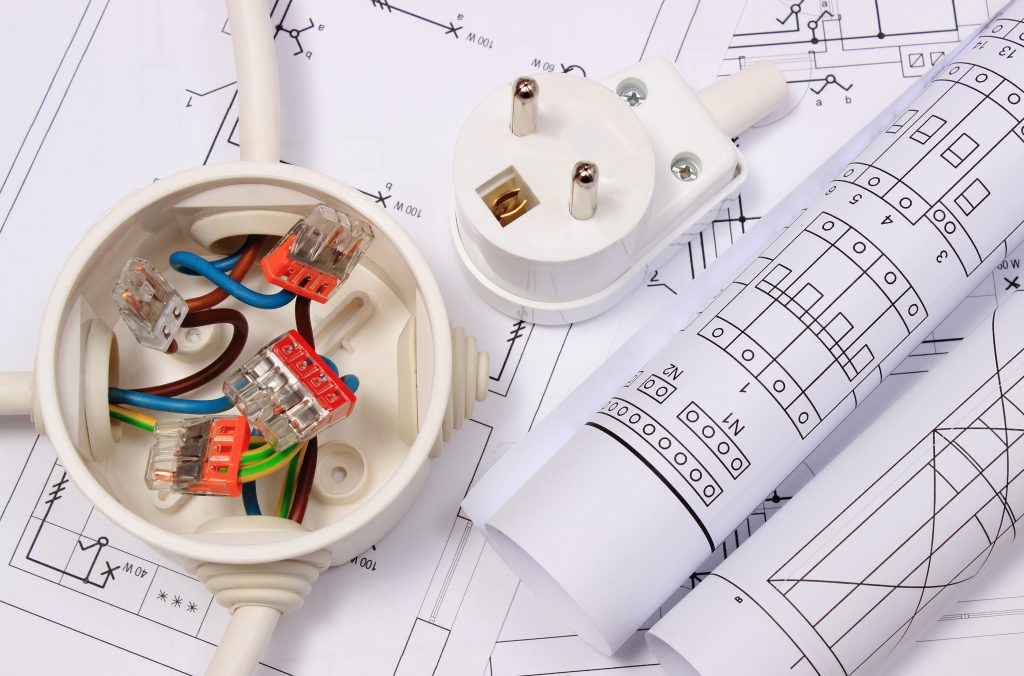 Abbott is a full-service electrical contractor, providing both consulting and design/engineering services. Unlike a lot of other contractors who claim to do design/build work and then outsource the design work, we do our engineering work in-house. Our on-staff licensed professional engineer personally oversees each and every design we do. In addition, our on-site CAD services give us an extra edge. You'll find that we offer you one of the fastest and most efficient design/build services around.
Concept Design & Budgeting
We understand that when you take on a construction project it's a serious endeavor. Maybe you know what it is you're trying to accomplish, but don't quite know how to get there. That's where we can help.
We'll work with you to from the very start. We'll sit down with you and listen to your ideas. Discovering your needs and desires is our first step. However, often a client is not exactly sure what is desired or needed – that's okay! We can start from scratch, brainstorming with you to develop a list of goals for the project.
Once the concept for the project is established, budgetary costs need to be determined. Our team of engineers and estimators will work with you to develop a budget for implementing the project. Using the latest in computerized estimating software available, our budgets are developed quickly, with expert assessments and finely-calculated results.
Value Engineering & Cost Benefit Analysis
Providing you the best product at the best possible price is where Abbott Electric really shines. Whether we contract with a general contractor or directly with the client, we promise to deliver the project in a timely manner and at a competitive price. By being involved with all phases of the project from start to finish, we are able to recommend alternative options to save our clients time and money.
Engineering & Drafting
Our engineering group uses the latest in AutoCad software to provide you with a state-of-the-art layout.
Services
Electrical Systems (Inside and Outside the Building)
Primary and Secondary Power Distribution; Interior Lighting; Exterior Site Lighting; and preventative maintenance.
Specialty Electrical Systems
Telecommunications Systems; Fire Alarm Systems; Nurse Call Systems; UPS and Emergency Power Systems including Generator Installations; Specialty Lighting Systems.
Custom Home Enhancement Packages
Specialty Lighting Systems; Radio Intercom Systems; Telecommunications Structure Cabling, Smoke Detection; Security Systems; and Generator Installations.